VOA — State media says Iran has successfully tested a new, medium-range, ballistic missile that was on display in a military parade Friday.
---
State television aired footage of the test and in-flight video from the nose cone on Saturday.
It was not clear, however, when and where the test launch of the Khorramshahr missile was conducted. The missile has a range of 2,000 kilometers and has the capacity to carry several warheads.
President Hassan Rouhani said Friday at the military parade that Iran would strengthen its missile program without seeking any country's permission.
Washington is not likely to be pleased with any new missile test.
Iran has entered a deal with six world powers - Russia, China, France, Germany Britain

Iran Human Rights - Four prisoners were reportedly hanged at Rajai Shahr Prison on murder charges. According to close sources, the prisoners were executed on Wednesday September 20.
---
Iran Human Rights has been able to identify one of the prisoners so far: Saman Mohammadian, imprisoned for approximately seven years before he was executed.
These four prisoners were among a group of 13 who were transferred to solitary confinement on Saturday September 16 in preparation for their
Read more: Iran: Four Prisoners Executed at Rajai Shahr Prison
Details

Category: Daily News
Published:

22 September 2017

Written by

user4

Hits:

2
RFL/RE - Turkey, Iran, and Iraq have threatened unspecified "countermeasures" if Iraq's Kurdish leaders go ahead with a planned referendum on independence.
Read more: Turkey, Iran, Iraq Warn Of 'Countermeasures' If Kurdish Independence Vote Goes Ahead

PayvandNews - Iran has unveiled a new ballistic missile during military parades held across the nation to mark the first day of the annual Sacred Defense Week. The missile, named Khorramshahr, was put on display during the military parade in Tehran on Friday, with Iranian President Hassan Rouhani and senior military officials in attendance.
---

Khorramshahr, Iran's newest ballistic missile
The ballistic missile, which has a range of 2000 kilometers, is capable of carrying multiple
Read more: Photos: Iran marks Sacred Defense Week with massive military parades
Details

Category: Daily News
Published:

22 September 2017

Written by

user4

Hits:

3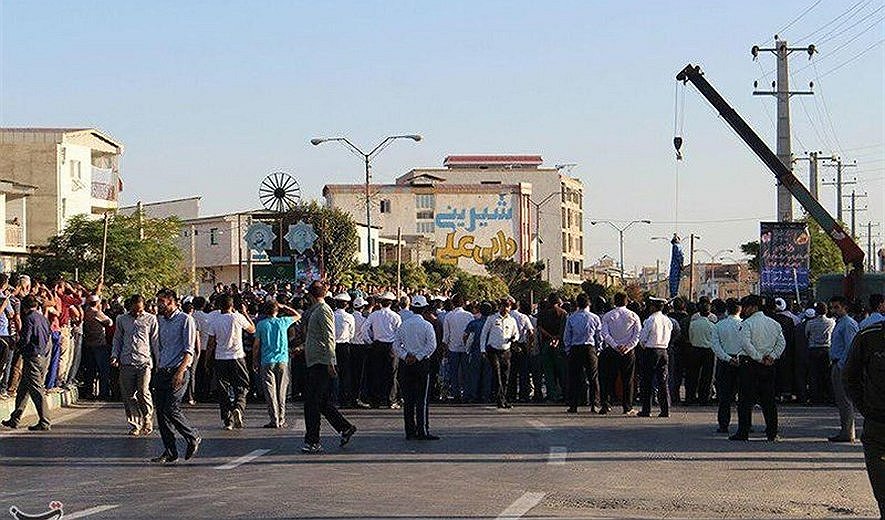 iranhr.net - Iran Human Rights (SEPT 21 2017): An unidentified prisoner was reportedly hanged in public on the charge of murder of a police officer. The public execution was carried out on Wednesday September 20 in the province of Golestan.