Iran Human Rights - Iranian courts have sentenced three individuals, including a woman, to death for the expression of their opinion.
---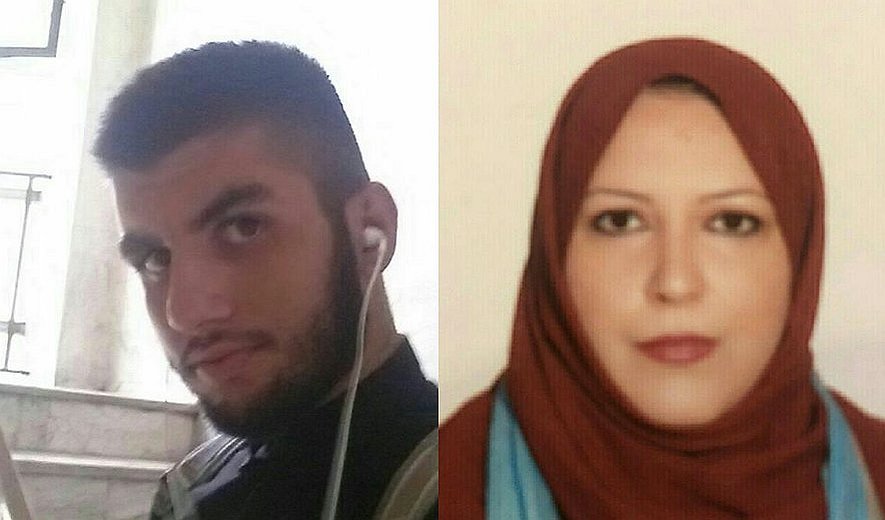 Three prisoners by the names of Sina Dehghan, Mohammad Nouri and Marjan Davari have reportedly been sentenced to death by Iranian courts based solely on opinions or beliefs they expressed.
"Verdicts like the ones issued to Sina Dehghan, Mohammad Nouri and Marjan Davari are reminiscent of the ones issued in the medieval times. The international community must speak out about their death sentences. We call for global condemnation," says Mahmood Amiry-Moghaddam, the spokesperson for Iran Human Rights.
According to close sources, Sina Dehghan, a resident of Tehran, was arrested on October 21
Read more: Iran: Medieval-like death sentences for expression of Opinion

Iranhumanrights.org - President Hassan Rouhani has yet to respond to a letter from four reformist members of Parliament demanding an explanation for the spate of arrests of activists and journalists ahead of the May 2017 presidential election.
---
"Foremost we expect your excellency to resolve this problem, but if no action is taken, we will invite the four ministers involved, namely the ministers of intelligence, justice, interior and Islamic guidance... to Parliament and pursue this
Read more: MPs Demand Answers from Rouhani on Increasing Arrests Ahead of Elections

IOPHR - Geneva – During the recent meeting of the United Nations Human Rights Council in Geneva, Mr Garib Abadi of Iran's ruling regime, in response to United Nation's criticism of Iran's Human Rights violations, stated that the actions of the Iran's judiciary are based on 'religion and custom' of the country, and are not based on Western secular-liberal principles and therefore any criticism based on Western principles is irrelevant.
---
Its our aim in the following pantographs to
Read more: Press Release of International Organisation to Preserve Human Rights.

themediaexpress -A man and woman joined the ranks of those that are being executed or sentenced to death by the Iranian regime for a variety of charges, many of which are arbitrary or fall under the guise of immorality or sinning against God. According to the Tehran prosecutor, "The convicts were a man and woman who ran a sect and attracted people with sexually related content." Their case is now pending before the Supreme Court, but both have been sentenced to death for 'corruption on
Read more: Death Sentence Continued to Be Used for Arbitrary and Political Charges

Amnesty - Amnesty International and 40 other human rights and civil society groups have written a joint letter to Member States of the UN Human Rights Council, calling on them to support the resolution to renew the mandate of the Special Rapporteur on the situation of human rights in the Islamic Republic of Iran at the 34th session of the United Nations Human Rights Council.
---
View report in English
http://www.amnesty.org/download/Documents/MDE1358922017ENGLISH.pdf